Meet the founders of Gamma Pi Rho Lupus Sorority, Incorporated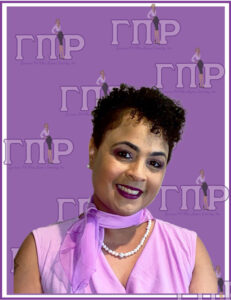 Autumn Austin: Founder – President
A resident of North Las Vegas, Nevada, Autumn Austin, completed her Bachelor and Master's Degree in Business Management and Administration with
a specialty in Marketing from University of Phoenix. A daily fight with Lupus coupled with her being a wife, mother of 7, grandmother of 4, working a full time job, holding the Executive Director position with Colors of Lupus Nevada (a nonprofit organization), and owning her own business is nothing short of amazing and makes her a "Woman of Worth".
Autumn was diagnosed with SLE on December 24, 2012, it was her gift from Santa. As a person diagnosed with Lupus, Autumn strives to bring Lupus to the forefront; trying to engage more on a personal level with the Lupus Community opposed to larger organizations. Autumn doesn't look at Lupus as her curse but as her blessing as it allows her to help others through this difficult journey. Autumn fights everyday one day at a time!!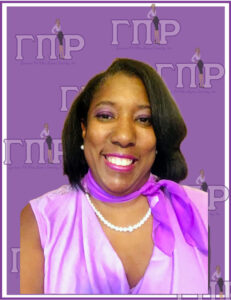 LaVita Williams: Founder –
Lavita Williams is disabled, but has her bachelors degree in Business administration from Robert Morris University in Waukegan IL, with a concentration in management, also a Certified Nurses Assistant Certificate from the College Of Lake County Grayslake, IL which she received July 1989. She's married to her husband for 9 years and is a mother of two biological sons who are 26 and 24. LaVita also has two stepsons who are 18 and16, and an adopted daughter, that she adopted from birth, who is now 6yrs old.
Lavita was diagnosed with (SLE) lupus December 2009, even though the doctors felt like she may have had it her whole life. From 2006, until present, she has had significant problems. Lavita worked since she was 14 but she lost her job, February 2010 due to this horrible disease. Lupus never comes alone, it can bring a few other diseases with it. She also suffers from Fibromyalgia, rheumatoid arthritis, Sjogren's, ankylosing spondylitis, and P.O.T.S. Syndrome.
Her fight is every day, she is not only a warrior, but a soldier, in this battle against Lupus. She will always fight, and stand, to be an advocate to help find a cure.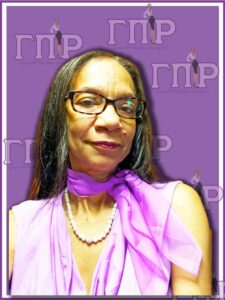 Latonia Williams: Founder – Vice President
Latonia R. Williams lives in Durham, N.C. with her husband of 35 years. She has a 34 year old
daughter, a 33 year old son and 3 grandkids. She was showing all the signs and symptoms of
Lupus back in 1998. After going to the doctor for what she thought was a broken wrist, she was
referred to a Rheumatologist who diagnosed her with SLE Lupus in 2003. She suffers from other
illness, had to have two wrist fusions and see a variety of specialist to help her cope with her
day to day living. She was able to work even with Lupus up until 2015 when it became hard to
do her job, so she had to medically retired. At first it was hard to accept not being able to work
and she was depressed and felt unworthy. She joined multiple organizations to keep her busy,
but once she became an advocate for finding a cure for Lupus she truly accepted the fact that
she has Lupus and have a purpose. She advocates, not only for herself but for everyone that has
this terrible disease. She wants everyone to know we are in this together, "And it's ok to not be
ok!"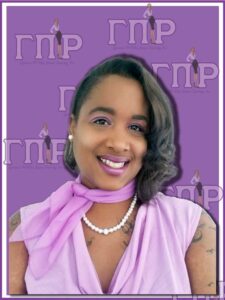 Tamika Marshall: Founder
Tamika Marshall has resided in Las Vegas, Nevada since 2010. Born and raised in Pasadena, California, she has one daughter, three sons and a grandson. Tamika displayed Lupus signs and symptoms after the premature birth of her third child in 2006, but her confirmation of the disease did not come until the birth of her last child in 2009. Since being diagnosed, she has suffered through two heart attacks, one stroke, beat ovarian & cervical cancer, countless surgeries, and hospitalizations for various Lupus related issues. Tamika was forced to leave the medical field of over 15 years after suffering the second heart attack. Her first-year home was horrible and caused major depression and anxiety. She knew she needed to do something more with her life. Tamika started Versatile Woman. Developing her own vegan body product line of soaps, body wash, body oil & more, manufacturing candles and even becoming a Certified Event Management Planner. She is learning to love herself again, understanding that it is ok to be true to yourself, enjoys time with her people who value her worth and loves being a part of an amazing sisterhood. Her favorite quote reads: "You are BEAUTIFUL. Never forget that. In a world of 7.1 billion people, there is only one YOU. Take care of you because the world needs you."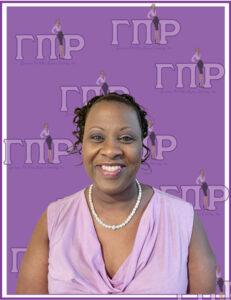 LaShon Gurrola RN, BSN: Founder
LaShon Gurrola , Registered Nurse for the past 23 years. Graduated from College of Dupage with a ADN nursing degree and later attended Purdue University to obtain her BSN. She has clinical experience in transitional care management as RN Care Manager, and inpatient surgical nurse for 21 years. She was diagnosed with Systemic Lupus Erythematosis (SLE) in March 2010. She is very involved and active in the Lupus Community in Chicago as an educator, mentor and advocate. She started a Lupus Support group in 2018 at Rush University Medical Center and serves as the facilitator to help others learn about the illness and how to teach lupus warriors how to advocate for themselves. She currently serves on the Associate Board of Lupus Society of Illinois. She is a 2020 Fellow of ADA 25 Advancing Leadership where she brings a voice to the disability community. She has dedicated herself to Lupus Advocacy, Awareness and Education and serves as the Advocacy & Education Chair of Gamma Pi Rho Lupus Sorority Inc. where overseeing events and fundraising is her main focus,along with offering meaningful educational opportunities for the community.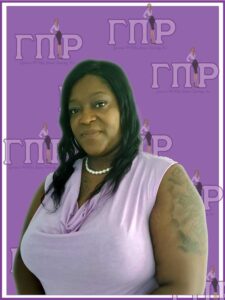 La'Sheldria "Deon" Jones: Founder – S.E.A.L. Team Coordinator
La'Sheldria was born in Bessemer, Al but raised in Mannheim Germany. She has spent nearly half of her life in Germany which she calls home. She currently resides in Litchfield Park, Az with her family. LaSheldria is a wife, mother, grandmother, and small business owner. She loves to travel and help empower women and be a big sister to children.
La'Sheldria was diagnosed with Systemic Lupus in June 1996 six weeks after giving birth to her 2nd child. Although she has faced many obstacles, she has remained true and passionate about being an advocate and educator of lupus while continuing her fight for a cure.
Two quotes she loves are: "She believed she could so she did" and "What is coming is better than what's gone".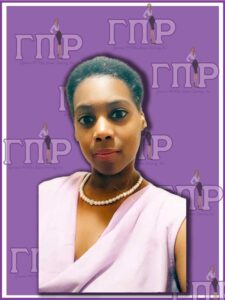 Jade Caine: Founder
Jade was born in Detroit Michigan raised and immersed into African-American Methodist Church home early on. At the age of 13 she was first diagnosed with Rheumatoid Arthritis due to chronic pain stiffness and swelling of her limbs several months later was then confirmed to have Systemic Ethermyosis Lupus in January of 2001. She spent her teenage age years fairly isolated trying to understand having a chronic illness at such a young age. She has had many trials due to Lupus and is always very determined to succeed any odds put in front of her. Soon after graduating high school she continued her education becoming Certified in A+ Computer repair, Cisco Networking and Nursing Assisting where she worked in Nursing for the next 10 years. She has been passionately advocating for Lupus for the past 6 years starting in her hometown with Lupus Detroit organization. In 2015 she relocated to Las Vegas in hopes and being more active in her healthcare. She was immediately welcomed with open arms to the Colors of Lupus Nevada non-profit organization. She currently serves as Administrative Director while continuing her education in Hospitality Management. An also works in Member Services, owns and operates Footprintz Creations crafting unique homegoods. She Is a proud mother of two children. An she also enjoys planning, crafting and, cooking. She is so very excited to be a Founding member of this trailblazing Greek lettered organization while also diligently working on the events and fundraising committee of the operational board. her goals include continuously doing her her part in the local community educating an advocating and raising her voice nationally to be a part of the solution striving to find a cure for Lupus while keeping faith that God will make a way for us all until there's a cure.
© 2021 All Rights Reserved.

Facebook-f